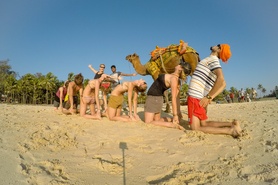 Sarah and Julia, two experienced and devoted instructors take you on a powerful, transformative journey. The training will be held at the exquisite Samata Resort near Arambol, Goa in the south of India. Amazing people, beautiful beaches, premium organic food (all grown on site), quiet environment, refined accommodations, beautiful yoga studios and easy access to the lush jungle. Working with a strong intuitive relationship, they combine to offer a vast knowledge on Traditional Chinese Medicine, Anusara based alignment approaches, conscious anatomy and embodied experience. They have a combined 12 years teaching experience including facilitation of workshops, retreats & Yoga Teacher Trainings.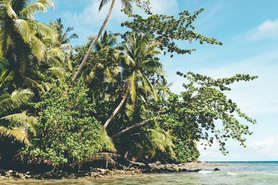 Join us for an immersive and transformational week on the beautiful surf soaked island of Siargao in the Philippines. Nestled away on a luxurious eco-conscious beachside retreat, expect deep dives into self-inquiry, soulful conversations, sensory-stimulating yoga practices, and slow-paced island living. Integrating mind + body through yoga and coaching principles, we've curated an immersive program that will inspire and elevate the way you live and lead.
Why Breathe in Life?
We are about enriching your life through exploration, education, nutrition and body work. We offer a wide variety of activities because we understand that to some an inspiring journey is rafting,trekking, and safaris, while others prefer meditation, yoga and body work. And some enjoy a mix. Our aim is to set the stage for your dream trip, let us take you where you want to go.
more ▶