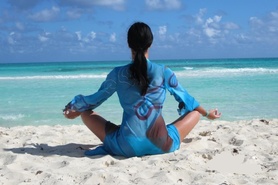 Immerse yourself in one of the most bio-diverse ecosystems on earth. Let the soothing sounds of the rainforest lull you to sleep and wake up to calls of howler monkeys as you start your day with a soothing yoga class. Lounge in a hammock with views of lush vegetation, detox and de-stress and savor the fresh, organic raw and live cuisine that is beautifully prepared to nourish every cell in your body. We stay at Tierra de Suenos Lodge, which sits between the pristine Costa Rican beaches of Playa Chiquita and the spectacular rainforest. It is 100% organic and an eco touristic wellness center. For many people looking to experience ecotourism, Costa Rica has been their top choice. We invite you to make it yours. Paradise awaits!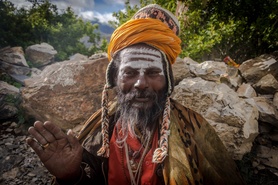 Journey into India, where each blink of the eye brings something new as thousands of years of colour, ritual, and devotion mix in an amazing display of humanity. With well over a billion people, over 100 native languages and tens of thousands of Gods and paths to spirituality there is truly no place on the planet like India. In visiting India it can be over whelming just trying to decide where to start. We have taken the time to get to know mother India and offer unique access to its best teachers, hidden gems and most incredible experiences.For those interested in exploring the roots of yoga as a way of life, there is truly no alternative to India. Here we find yoga everywhere, from schools and prisons to the homes of everyday people. The practice has been a part of the very fabric of Indian society for as much as 10,000 years, though some practitioners would tell you since the very beginning of time.
Why Breathe in Life?
We are about enriching your life through exploration, education, nutrition and body work. We offer a wide variety of activities because we understand that to some an inspiring journey is rafting,trekking, and safaris, while others prefer meditation, yoga and body work. And some enjoy a mix. Our aim is to set the stage for your dream trip, let us take you where you want to go.
more ▶