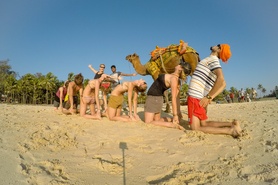 Sarah and Julia, two experienced and devoted instructors take you on a powerful, transformative journey. The training will be held at the exquisite Samata Resort near Arambol, Goa in the south of India. Amazing people, beautiful beaches, premium organic food (all grown on site), quiet environment, refined accommodations, beautiful yoga studios and easy access to the lush jungle. Working with a strong intuitive relationship, they combine to offer a vast knowledge on Traditional Chinese Medicine, Anusara based alignment approaches, conscious anatomy and embodied experience. They have a combined 12 years teaching experience including facilitation of workshops, retreats & Yoga Teacher Trainings.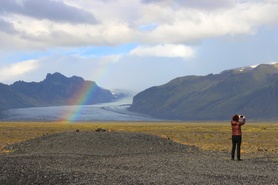 Spend a week exploring the raw and breath taking beauty that is Iceland. Experience waterfalls, geothermal hot springs, glaciers and wild coastlines with black sand beaches. This is a yoga retreat like no other. Iceland is a magical place with vast and diverse landscapes that beckon you to roam and explore. Get ready to be fully immersed in the outdoors, weaving natural movement into our daily activities. Hike through the gorgeous colours of fall, soak in natural hot springs, practice yoga outside in the wild beauty, and find calm with daily meditation. Ground and connect with nature in a whole new way in this extraordinary corner of the world.
Why Breathe in Life?
We are about enriching your life through exploration, education, nutrition and body work. We offer a wide variety of activities because we understand that to some an inspiring journey is rafting,trekking, and safaris, while others prefer meditation, yoga and body work. And some enjoy a mix. Our aim is to set the stage for your dream trip, let us take you where you want to go.
more ▶