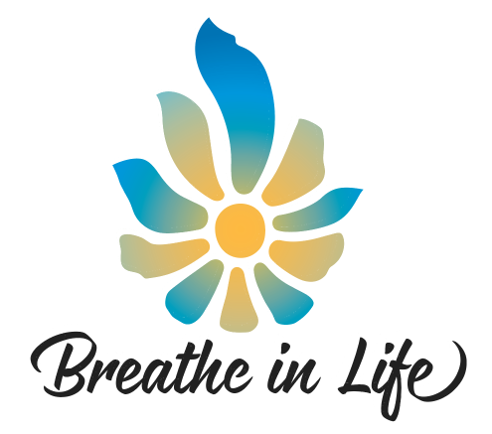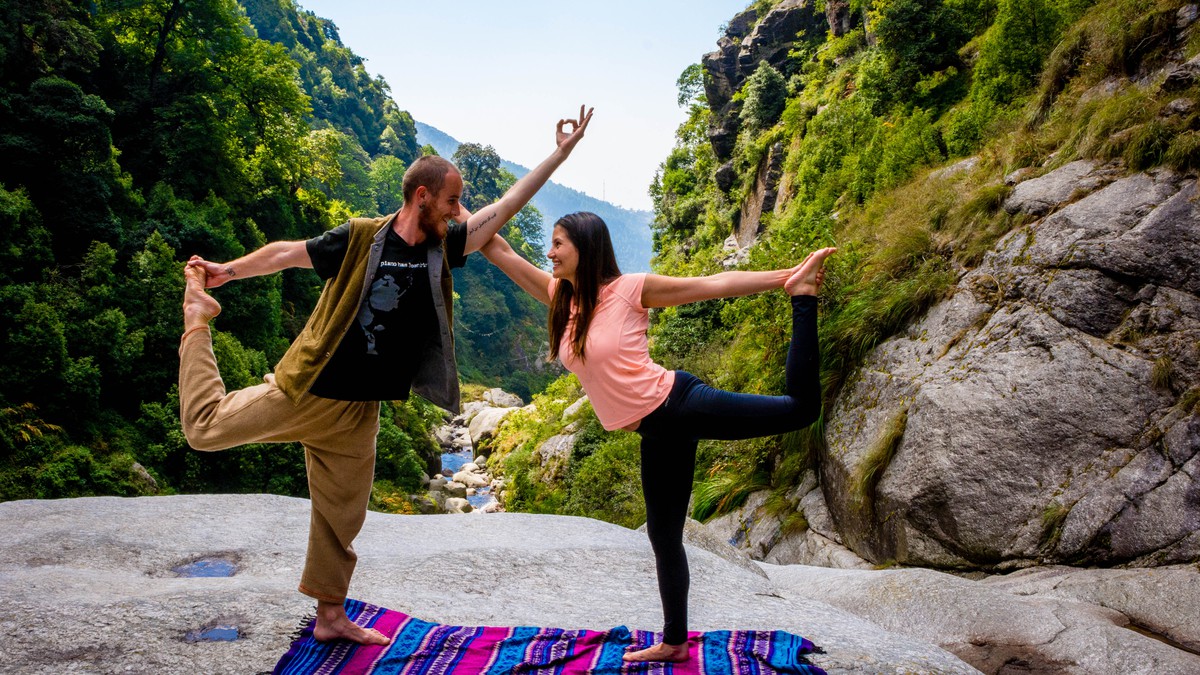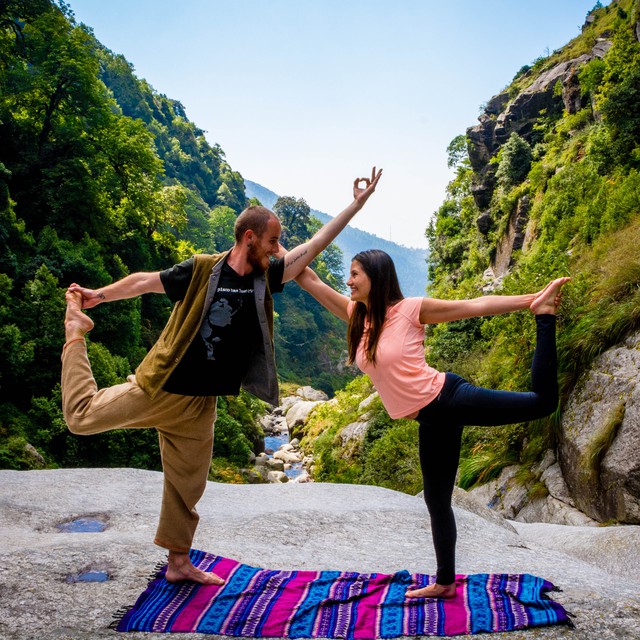 FAQ

1) Who are my trip leaders?

All of our leaders at Breathe In Life are there to show you the best experience possible in some of the most beautiful destinations the world has to offer. They all have tons of travel experience in the destinations we go to and are there to guide you in the right direction along the way. They were chosen for their fun loving attitude towards life and wanting to live it happy, healthy, and clean. You will be informed of who your group leaders are before your departure date to help alleviate any outstanding questions or concerns.

2) What type of climate should I expect?

For the most part our trips are based in tropical climates; they are humid and hot so no need for warm clothes! You will receive a prep guidebook after signing up for a trip that will provide you with a packing list specifically designed for your trip.

3) Do I have to be experienced with yoga to come on a trip?

No, we are passionate about yoga and spreading this to new comers is one of the best parts of the job! Our yoga instructors are fully qualified to work with all ages and levels of yoga abilities. Whether it is your first time or you have been doing yoga for 20 years, our teachers are here to bring you to the next level.

4) What type of accommodations can I expect?

At Breathe In Life we aim to provide comfort on your journey, while maintaining a real connection with the places we visit. We understand the importance of a good, quiet nights rest when you are in a new place making the most of your days. We have checked out many places to ensure our accommodations have comfortable bedding, clean bathrooms and all the amenities. We work with locally owned and operated accommodations to support the communities we visit. The style of rooms vary trip to trip from private luxury cottages to bungalows floating on a lake! Inquire for more details on the accommodations on any of our trips.

5) Do I have to be in good shape to come on a trip?

No, we take a great pride in welcoming everyone on our trips. Happiness is health, and above all we are here to spread this philosophy among our guests. Whatever your personal goals may be, from healing an injury to deepening your spiritual journey or just getting away from it all, we would love to have you on a trip.

6) Do I get my own room?

Our trip prices are based on double occupancy rooms. You will be paired with someone of the same sex or a companion who you are traveling with. There are some instances where a single room can be arranged at additional cost. Please Contact Us for more information.

7) How often do we practice yoga?

This varies widely from trip to trip. We have trips which are more intensive with morning and evening practice including philosophy and anatomy teachings, and then we have those which are more culturally inclined with optional classes and courses. Whether you want to focus entirely on furthering your yoga practice, or just enjoy a holiday with a yin class to wind down here and there, we have a trip to your liking. Please let us know what it is you are looking for and we will help you select the Breathe In Life trip that is perfect for you!

8) Who will be my yoga instructor?

At Breathe In Life our mission is to provide an education and an experience, which will transform the lives of our students. Being students ourselves, we understand the expectations you have when you set aside your time and money to focus on your practice. The quality of teaching we offer is extremely important to us. We have worked hard to build strong relationships with some of the best teachers in the world to give our group members the best experience possible. Whether you wish to work with a traditional Indian yogi, or one of the most highly regarded instructors in the west, we have the right teacher for you.

9) Do I have to do yoga everyday?

As mentioned above, our trips vary in intensity. Some trips offer totally optional classes while in other, more course specific retreats, attendance is encouraged. In our Yoga Teacher Trainings attendance is required.

10) Are there other activities besides yoga?

Absolutely. Our trips are geared towards bringing out the best in life for our guests. For us this means being prepared to accommodate your individual needs and wants. For some the ideal trip is quiet time in a beautiful location with a good book and daily yoga practice. Others may enjoy surfing, hiking, white water rafting and bungee jumping among other things. Activities vary by location, but we have searched out the best in each place, but everywhere we go there are many options for activities. Each trip page has an activities section which lists everything available to do on that particular trip. See the included tab at the top of the page for more.

11) How can I make payments?

Payments can be made by credit card, EMT, or check. Please see our payment page for more information

12) Do people often travel alone?

Yes. We frequently get travelers who come on their own. The beauty of traveling with a group is you don't have to worry about traveling alone, you are always among friends on a Breathe in Life trip! When you take a unique adventure with a group of like-minded folks, quite often life long friendships are formed. One of the most beautiful parts of our trips is the group travel aspect.

13) How big are the groups?

Our trips range in size from 5 to 20 group members plus 1-2 guides or a guide and a yoga teacher. We find that a group this size still allows for an intimate personal experience but also a fun energetic group atmosphere for those evenings spent around a fire on the beach.

14) Are there lots of bugs around?

Although we do our best to stay in nice enclosed accommodations to keep those creepy crawlers at bay, we are still situated in exotic locations, which have their own wildlife and insects. Bug spray goes a long way in keeping flies and mosquitoes away, and in the rare instance that you have a larger insect in your room feel free to grab your guide and we will peacefully remove it.

15) Will I have any free time on the trip?

Yes, we always work to provide a laid back environment with ample free time to get lost in a book or relax on the beach. Many trips are set up around optional activities so you won't feel obligated to participate in anything that doesn't interest you on any particular day. This structured flexibility allows for a perfect balance of things to do while allowing people to do what they want to.

16) What is the ratio of guys to girls?

The ratio will be different on every trip but is more often slightly higher number of females on trips. If the situation permits we do our best to create a balance of males and females on a trip but overall we found it does nothing to affect one's trip if there is a higher ratio of one sex to the other.

17) Will there be access to the Internet?

Nearly all of our destinations offer secure and consistent internet access. In the rare instance that we will be away from internet access for a few days we will let you know before your trip so you may handle any business or inform loved ones of where you will be.

18) Who is best suited for one of your trips?

We really mean it when we say that everyone is welcome. People of all backgrounds, young old, devoted yogis and curious beginners can all benefit from a Breathe in Life trip. It is our passion to spread the peace and joy of conscious living with an open and non-exclusive philosophy. We find the more diverse the group; the more we can learn from each other. Anyone who is looking to better their quality of life in any way is an ideal guest for us, and we believe that in some way or another we are all looking to ascend.

19) What is the average age?

Our average clientele differs from trip to trip, but we generally see an average of late 20's to early 50's. However, at Breathe in Life we do not discriminate based on age. We are always excited to see people inquire outside of our average age demographic. Whether you are 18 or 118, we would love to welcome you to our community with open arms!

20) Can I book my own flight?

Yes, if you wish to book your flight you may. However, we are here to help if required.. Our objective is to take your trip from an idea to a reality. We are very experienced in connecting the dots and we are always happy to help. E-mail info@breatheinlife.com to book a flight through us.

21) Do I need travel insurance?

Yes, we require all of our travelers to have at least medical travel insurance. This can either be purchased on your own or we can purchase it for you. Additional flight/trip cancelation insurance is also an option. Click here for more information

22) What if I need to cancel my trip?

We understand that things come up and sometimes trips need to be cancelled in unforeseen circumstances. As far as your flights, we recommend purchasing cancellation insurance just in case. This insurance can be applied to provide a full refund in the case of a personal medical emergency or in most family emergencies.

Regarding your Breathe in Life trip purchase, a partial refund can be issued depending on which point you have to cancel the trip. The $200 deposit to secure your spot is non refundable. The following payments towards the trip are 50% refundable up until the next payment is due (refer to the payment schedule for your particular trip) after that they become non-refundable. If we have booked your flight there will be a flight cancelation fee in addition to your trip cancelation fee. Please feel free to Contact Us with any questions or concerns if you are unsure about your commitment to the trip. At Breathe in Life we do understand that sometimes plans change, so we offer the opportunity to use the money you have put towards a trip towards any other Breathe in Life adventure at a time that works for you.

23) What should I pack?

Anything medically that you can't live without, we obviously advise that you bring with you. As far as clothing and basic accessories, most of these items you enjoy at home will be found on your trip at a cheaper price and in a style you haven't seen before. Bring the essentials, but leave room for the amazing goodies you will find along the way. Some needs differ slightly from trip to trip so we do have full packing lists available for each location upon either registration or request.

24) Will I need lots of extra spending money?

The amount you spend is directly dependent on you, but keep in mind that generally items are 50-80% cheaper in our destinations than they are at home. Outside of the lodging, transport and course fees covered by Breathe in Life we have seen an average of $700-1300 spent on a 20 day trip.

25) Do I need any vaccinations before coming on a trip?

We suggest consulting a travel clinic or your local health board for the latest information on the vaccinations recommended for the country you are traveling to. If you are unsure about anything please Contact Us and we will gladly help you.

26) What kind of transportation can I expect?

Breathe in Life utilizes just about every form of transportation there is, including trains, taxis, planes, ferries, boats, buses, and vans. For the most part we provide private transport to help with smooth transitions on our travel days. For the curious, worry not! We still have some options to experience local transport within our trips.

27) Do you have payment plans?

Yes, we have suggested payment plans listed on our website you can use for reference. If you have a different structure that works better for you let us know and we can always work something out.

28) Can I be in the same group as my friend?

Of course! We will do everything we can to ensure that you and your friends are placed in the same group. Please note that space is limited in all of our trips so if you do have a group of people signing up, the earlier you register the more likely we are to have space for everyone in the same group.

29) Will I have access to money while I am away?

There are ATMs in most destinations that we go that will work with your debit card. In the rare instance that you will be in a destination without access to money, your group leader will advise you of this to plan accordingly.