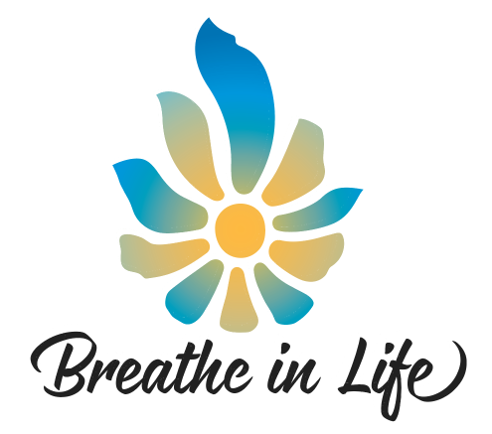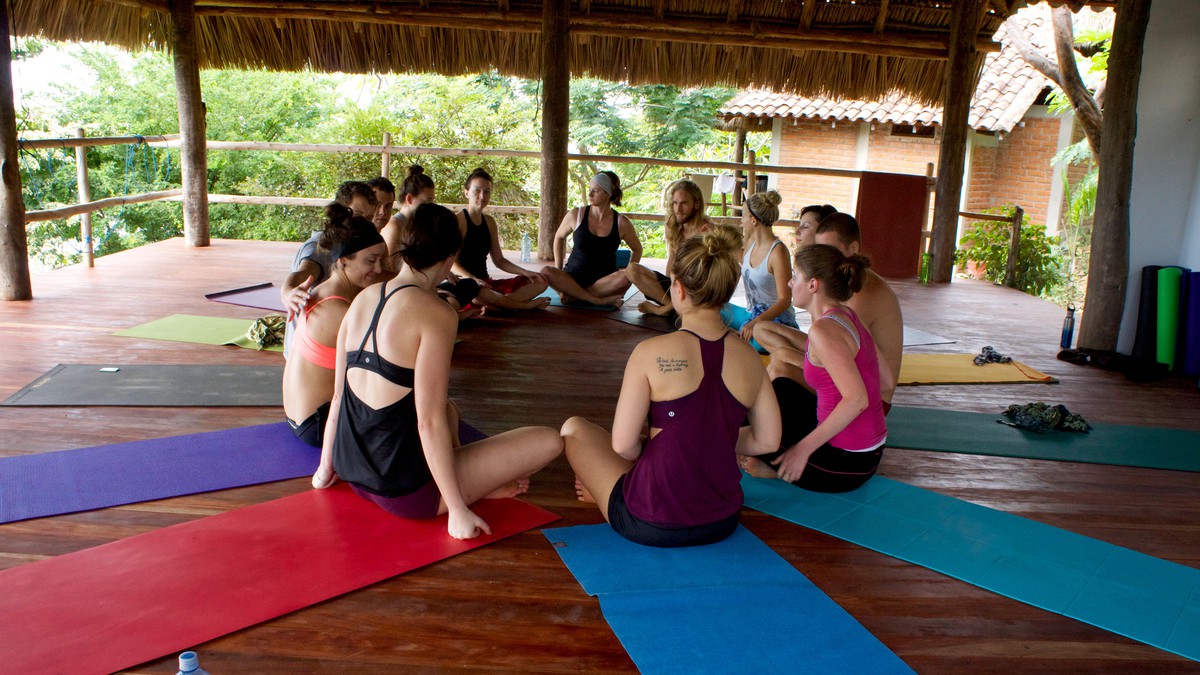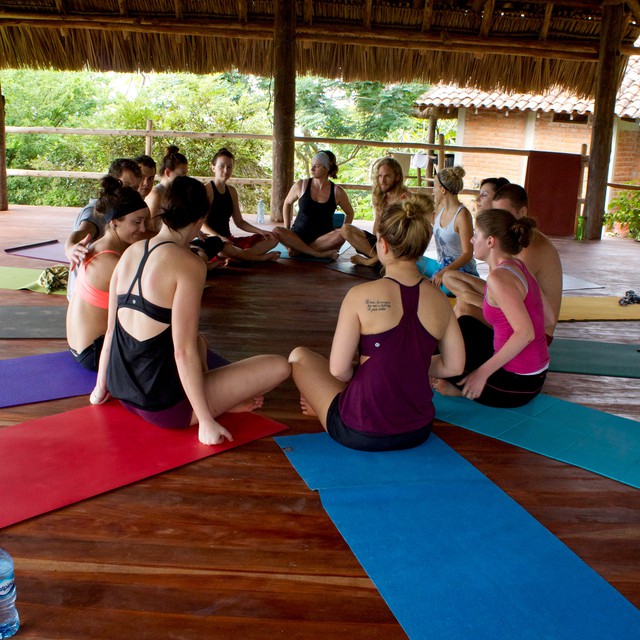 Our Team
Here is a list of teachers we have worked with in the past.
Brea Johnson
Andrew Misle
Jana Roemer
Julia McCabe
Sarah Zandbeek
Sara Gooding
Laura Miller
Jeff Kirdeikis
Kat Boehm
Erin Tetarenko
Brea Johnson
2016-2019 - 3 Iceland trips and 2 Croatia trips
Brea Johnson has been a yoga teacher and movement educator for well over a decade. With a love for learning and studying the human body she continues her on-going education in yoga, anatomy and biomechanics and is also a certified Restorative Exercise Specialist™ with biomechanic scientist, Katy Bowman.

Check out her website: www.heartandbonesyoga.com

Check out her youtube channel for loads of awesome yoga videos and to get to know this beautiful soul here
Go back to the top of the page.
Andrew Misle
Andrew Misle is a skillful, honest, and dedicated SATTVA yoga teacher committed to sharing a practice that moves people to connect with a deeper and more authentic experience of Self. He brings a gentle nature and humour to a dynamic and blissful practice that combines the workings of the body, the breath, and the mind that will leave you feeling present and grounded. He leads retreats near and far and when not on the road, Andrew can be found teaching at the SATTVA School of Yoga in Edmonton deepening his experience alongside his beloved teacher Rameen Peyrow. Summer time, Andrew is usually on his motorcycle traveling across North America leading workshops or teaching outdoor classes like The Sunday Sessions as part of his commitment to Karma Yoga and building community.
Go back to the top of the page.
Jana Roemer
To witness Jana over the past few years is to witness a young, fiery adult undergo metamorphosis into an elegant woman, steady and soft in her power. She tapped an internal spring of love as she held the hand of her father while he drew his last breath, boldly followed her heart and moved to a new country to marry her twin flame and, shortly after, carried his child. As she gracefully navigated each and every moment with shear presence, Trust and Letting Go became some of her most profound teachers. On November 2nd, 2014 everything changed with the arrival of her son, Freddie Wilde.

This is life. Life is yoga. This is yoga. As Jana says, "the time we put in on our mats and meditation cushions is the workshop for real life." If we practice solely to strengthen and tone our physical bodies, we are only just beginning. As practitioners, we need to allow this ancient philosophy to infiltrate our entire existence so the full scope of the practice can be experienced. It matters not how your body looks or if you can do handstands. What matters is how you show up in the world. Are you living in integrity? Do you follow your heart and intuition? Do you choose thoughts, words and actions that heal?

Some years ago, Jana had the unique and potent experience of being taken under the wing of a true mystical genius, Ally Bogard. Over many years, Ally guided Jana through what it is to teach yoga from her heart and intuition, a trait that has become Jana's calling card and keeps her students coming back and bringing their friends. Her mentor masterfully demonstrated to Jana the art of holding space for groups and individuals during highly transformational times while imbibing these ancient yogic teachings. She mentored Jana into the role of facilitator for 200 hour yoga teacher trainings. Nine TTs later, Jana has had the great honor of conveying these sacred teachings to over 200 students and bearing witness to their incredible transformations into gifted and unique teachers.

An avid world traveler, Jana rarely misses an oppor
Go back to the top of the page.
Julia McCabe
I'd like to begin by thanking all of my teachers and friends who got me here in the first place. First and foremost: Patrick Creelman, Paul Dallaghan, Kristin Campbell and the teachers of Pure Yoga Hong Kong who I taught with (2005-2008) Ana Forrest and all my students since 2003. I'd also like to thank my inspiring professors during my time studying Kinesiology at McGill University. My degree actually came into good use! Growing up, I also learned the art of pedagogy by watching my schoolteacher parents and later my big sister. They'd come home slugging grocery baskets full of text books, eyes burning over late night report cards and sometimes heartbroken over kids who showed up with the same clothes and no lunch every day. My first teachers, my parents, they are my gurus.
To be straight up, yoga found me, I didn't necessarily find it. I made fun of my first yoga teacher and through my teen years found most of what yoga professed…to be a load of bull. True story. I had NO clue what I was stepping into. Since 2000, after meeting my first true teacher, it has been a natural evolution, a slow simmer of a magnificent journey.

I traveled the globe teaching trainings and retreats since 2010 in Nicaragua. It has been quite a journey between hard work. sweat, tears, doubt, acceleration and loving connections: from the Daintree Rainforest to the windy mountaintops of Spain. I know I'm a teacher because everything keeps aligning me back to this role even when I think I've failed. It is a "job" that arrived quietly at first – like an unexpected new love, I was nudged along, shy and steady to stand at the head of the class. I eventually came into my louder voice that turned out to be a true one for me. It is my wish for all those who study with me to feel the same: to feel whole and to feel heard.

Julia's Qualifications
ERYT- 500 Certified Teacher (Yoga Alliance)
Julia McCabe Yoga is now an official school registered with the Yoga Alliance, currently offering 200 and 300HR level trainings locally and interna
Go back to the top of the page.
Sarah Zandbeek
Sarah Zandbeek is an Acupuncturist and Yoga Teacher. Her focus is healing and transformation through the lens of Hatha Yoga and Traditional Chinese Medicine (TCM). She utilizes the framework of TCM to teach practitioners the potency of asana and breath stemming from the traditional Hatha yoga practices. Her ability to resonate with truth, to hear beyond the spoken word, and her love of nature allows her to be a potent guide for those moving through transformational periods.

As a dancer born and raised in the country, movement and the environment have always been central to how she understands and relates to the world. She fell in love with TCM when she discovered its roots were embedded in that same dance of nature. Through her studies she has come to see how nature's patterns show up in the body as signals, signs and symptoms. This has given her a unique ability in the way she facilitates yoga for health maintenance, the healing of dis-ease and realizing our potential.

Sarah currently resides in her hometown of Edmonton, Alberta where she consults and teaches. She travels through Asia and North America continuing her studies and teaching workshops, retreats and trainings.

For further information visit sarahzandbeek.com
Go back to the top of the page.
Sara Gooding
Sara Jade is the co-founder of Dharma Temple yoga + conscious events space in Vancouver BC Canada. She has been teaching yoga + meditation for over a decade and is passionate about using yogic technology as a means to connect women to their innate power and inspire them to live a full and creative life. SJ has found her voice though practicing and sharing the women's teachings of Kundalini Yoga as taught by yogi Bhajan, also supported by ritual practices such as tea meditation, movement medicine, self inquisition through journaling + art, tarot, moon mapping and astrology and she imparts these integrated teachings in a practical, compassionate and authentic way. A devoted mother, creative business woman, intuitive teacher and passionate traveller, SJ offers an unparalleled retreat to explore your personal relationship to your body, breath, psyche and spirit.
Go back to the top of the page.
Laura Miller
Experience curator, traveling gypsy and a whole hearted, firm believer that yoga transforms communities and the world through presence, connection and freedom. Her path to yoga deepened while living abroad navigating a career in international business as a way to restore, which then led her to complete the 200-hour SATTVA yoga TT with Rameen Peyrow. She now leads retreats internationally with her beloved partner, Andrew Misle, combining over 10-years of leading events and experiences with lifestyle brands and creating the conditions for people to connect with their yoga practice on a deeper level through immersion in different cultures and spiritual practices.
She leads women's circles and 1:1 coaching founded in the intuitive nature of ceremony and ritual which lies within us all. Inspired by design, ancient craftsmanship and adventure and most importantly, honouring the uniqueness in us all to shine a little brighter.
Go back to the top of the page.
Jeff Kirdeikis
An all loving, playful, open hearted, international yogi from Canada, with a dedication to passion, expression, and enjoying life fully. Jeff has found his way around the world sustained by a blissfully endless life of learning and sharing his passions of Yoga, Massage, Dance, Acro-Yoga, Reiki, and Holistic Living. Accepting and compassionate, Jeff is a soft heart in an absolutely energized body. He loves spending time in nature. Staying active hiking, slacklining, surfing, climbing trees, or getting a good stretch on in the grass, is his definition of a good day.
Go back to the top of the page.