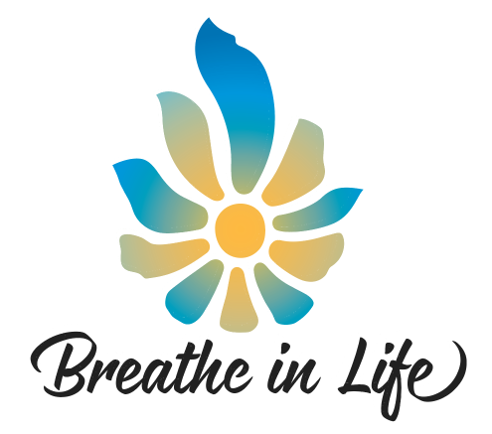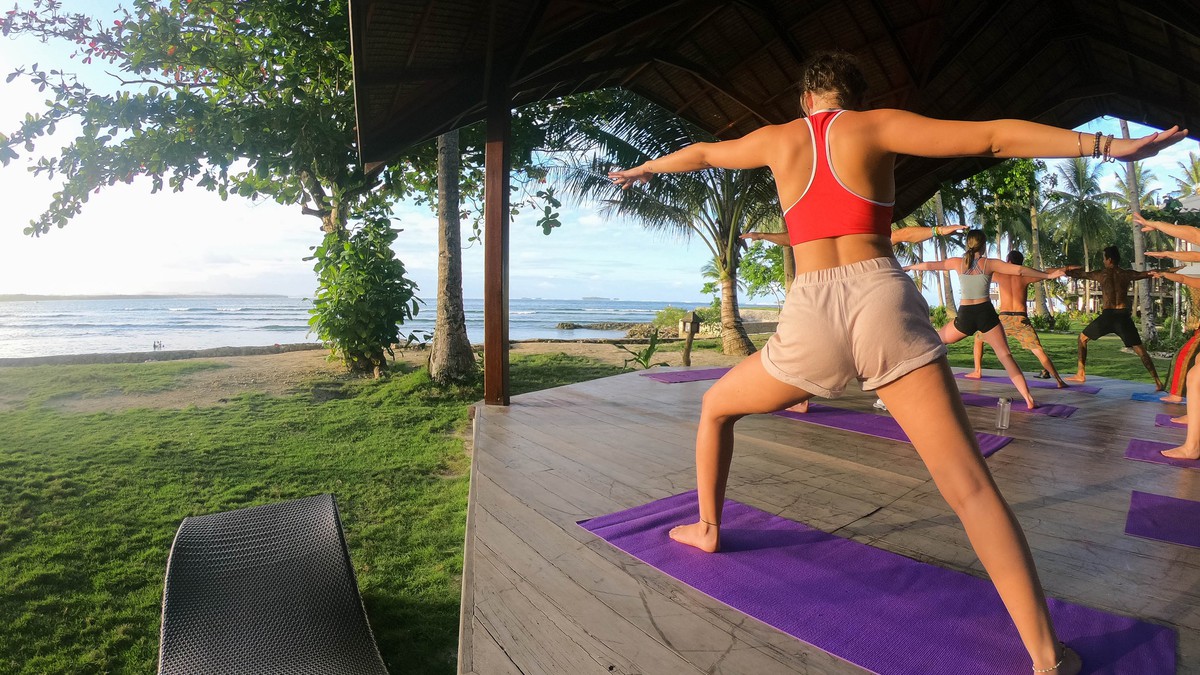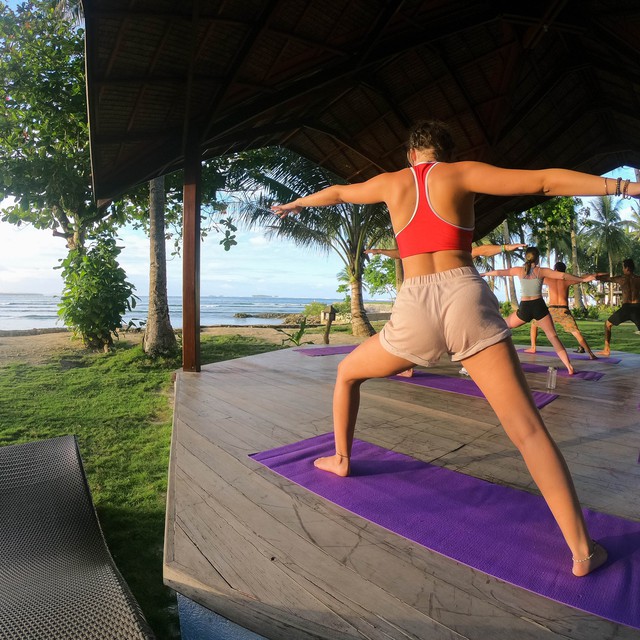 Reviews
Here at Breathe in Life our intention is to create a community of curious, compassionate, and adventurous souls coming together to grow and explore our beautiful planet. The feedback we receive from group members is the compass we use in strengthening this community and we love hearing that our new friends not only enjoyed their time, but experienced real change and evolution in their own lives. Read on to see what some Breathe in Life travelers had to say about their experience abroad with us!
"Nepal is a journey and adventure you will never forget! From start to finish, and especially during the 21-day tour in Nepal, Breathe in Life, and in particular Melissa Jol, took time, care and concern in understanding and addressing all of our individual and group needs. Kat Boehm, our resident yogi, inspired our spiritual journey through yoga, a rich knowledge of the area, and of course lots of chai tea and laughter. Our accommodations were quaint, respectful and conveniently located so we could immerse ourselves in the culture. Our Nepali Guides and porters provided support and friendship during our trek through the majestic beauty of the Himalayas. I highly recommend this trip to anyone. I can't say enough good things about each person who was involved, who participated, and who helped make this trip a success for all of us!"
Sherri Henderson - Edmonton, AB
20 Day 'Spirit of Nepal' Adventure
"Sending mega love and gratitude to Melissa Emily Jol and Chris Elliottt! This trip has been phenomenal! Thank you for taking me in like family and showing me the amazing sights of Thailand. I highly recommend booking your next trip with ‪Breathe in Life‬‬‬‬‬‬. These guys are amazing!!!"
Cassie Leblanc - Edmonton
Thailand Yoga Teacher Training
"I have done a lot of group travel. Like, a LOT. I have always been an independent person who seriously enjoys the company of other people. So group travel is a great option and I've had some amazing experiences doing it. I've also had some not so great group travel experiences where I felt ripped off and like a child being babysat.

I went on the 20 day North India BIL trip. I have never felt so taken care of while having as much freedom as I desired. I went on my BIL trip fresh off a different not so great group travel trip, but even though I felt I may be starting to grow out of this type of travel, I knew I was in safe hands with Melissa and Chris (and Jordon once I met him!) before our journey even began. They thought of everything - and not just in a "we have buses booked and days planned" kind of way, in a "we chose companies and activities that align with our values" kind of way. It was such a significant touch I've never had with another company. They provided direction when we needed it (and we did - it was India - we needed it!): they gave us blunt and honest advice, inspiration to get into the culture and experiences, pieced things back together for us when our groups plans didn't work out how we had anticipated (it is India...), surprised us here and there with amazing little extras and experiences, and supported us when we expressed interest in something and needed some help to get it done. They gave us freedom as well: time to wander and discover, encouragement to find our own new great things and share it with everyone else, and support for our ideas that we came up with on our own. It was the most perfect combination of freedom and comfort - stress free without feeling confined.

With BIL, I knew every dollar of that trip was going to an amazing experience. I knew they booked great quality accommodations and transportation, and figured out any of the wrinkles that we ran into (like missing baggage, just as an example - haha). I trusted their opinions and guidance and had such an amazing experiences because of their knowledge! And I had space to create my own experience within the organized trip. I've traveled enough to know I don't need a baby sitter. But I like having a bit of guidance and 15 new friends to take it all in with. These guys have been in the travel industry so long that they have it down to an art - and they share their beautiful knowledge with you in the most relaxed and loving way. Anyone on any of their trips knows how lucky they are to have traveled with them and if you haven't, it is definitely time to fix that!"
Steph Davies - Edmonton
20 Day North India
"The trip of a lifetime with Breathe in Life this past October has become for me - with a little luck - an annual event. Once was definitely not enough. I have never had such a rewarding, stimulating, enjoyable travel experience in my life and I'm eager to go back to Bali or go to Thailand or India or Nicaragua as the opportunity arises. In fact, I am seriously thinking of going to Goa next November on the teacher training program Breathe in Life is offering. For me, the combination of an excellent, consistent Yoga practice with adventure in a very beautiful and intriguing country, such as any of the above-mentioned, with carefully chosen places to stay, eat at and explore made for an absolutely ideal holiday, although that's a word that doesn't necessarily capture the richness of the experience. I loved the people with whom I shared the experience - we flowed together or moved apart with total ease and comfort. This was in no small part due to the meticulous planning and warm care taken by Chris and Melissa of Breathe in Life, who accompanied us and participated with us throughout. I couldn't have been better cared for by my own children who lack the skill and expertise as travel guides of Melissa, Chris and Jordan, the third partner, who is equally wonderful. I feel so lucky to have had this opportunity and would be more than pleased to share details with anyone who is interested. I can't recommend Breathe in Life highly enough."
Lynn Weinlos - Edmonton
20 Day Indonesia Adventure
"I didn't know what to expect when booking my yoga teacher training in Thailand, but from the beginning Breathe in Life made me feel calm and taken care of! They went above and beyond to make our experience smooth and enjoyable, even helping us plan adventures for our days off during the course. I'm looking forward to our next trip together!"
Dougie Campbell - Playa Del Ray
Thailand Yoga Teacher Training
"I was really impressed by how well everything related to the trip was handled - so well organized, excellent itinerary, all so professional - and the best was the truly personable aspect of the people involved. Melissa was so friendly and helpful (yet still kept with itinerary schedules and people on time); Chris was so patient and considerate; Brea was friendly, inspiring and developed classes that were very well thought out. A great team and a truly great trip. Thank you!!"
Lynne Lechelt - Edmonton
7 Day Iceland Adventure w/ Brea Johnson
"It's difficult to explain the life changing experience that was my journey with Breathe In Life. From the moment I discovered that they were offering a Yoga Teacher Training in Thailand, it was evident that Melissa and Chris have placed careful consideration with a particular attention to detail into every aspect of their trips. They are attentive by nature and highly accommodating to their group members needs. The resort where we had the pleasure of spending the month of our training at was a clear reflection of their attention to detail. The staff were amazing to say the very least, as they learned each group members name within a few days and were always readily available to assist us with any wants or needs and always did so with a warm and friendly smile. The food was some of the most delicious I have had the pleasure of enjoying with plenty of vegan and raw options in addition to the traditional Thai and Indian dishes. The accommodations were comfortable, cozy, and spacious with lush jungle surroundings and a quiet beach scattered with tiny quartz crystals. The tea temple offered a variety of lectures, books and readings including astrology, Ayurveda, traditional Chinese medicine and many more. There's a reason they named this resort The Sanctuary. I could almost write a book about my love, affection and undying gratitude for our two instructors Sarah and Jana. These women are unbelievably inspiring and knowledgeable with open minds and open hearts. Their best interest was always in the personal growth of their students and were so available to us in so many ways. These women have some of the biggest hearts that are so open, understanding and accepting that it is infectious and made each student open their hearts in such a similar way. I could continue to swoon over their company, this trip and my experience or I could simply recommend to everyone seeking an extraordinary, life changing adventure to just sign up, you won't regret it. This I swear to be true."
Kelly Swan - Saskatoon
Thailand Yoga Teacher Training
My wife and I have been traveling for the past 8 months. Many of our destinations have been to developing countries and anyone who has traveled in these areas knows that it requires constant energy to ensure you are safe, transitioning smoothly from location to location, booking a hotel of high quality and booking in the area of town that you want to be in. These are just a few of the many details that go into travel and as my wife can attest to, it can be a full time job. That is why we choose to book the India leg of our year long trip through a travel company. Breath in Life, exceeded our expectations. Not only were the aforementioned tasks taken care of for the entire 20 day North India trip but the "extras" are what stood out to us. By extras I am referring to the fact that all 4 of the guides on our trip were trained yoga teachers and were not shy to offer a free group class in some of the most beautiful settings around India. Prior to this trip I had never done yoga but I am so glad my wife "dragged me along". The group leaders allowed flexibility in the schedule for members to venture out on their own, while always providing optional itinerary that they had obviously put a bunch of time and effort into scouting out prior to the groups arrival. As a veteran traveler I appreciated this freedom. I did not want to feel restricted on my vacation however found myself signing up for almost all of the group activities anyway. It was just such a great environment to travel in. It's crazy how fast relationships grow in a group on these types of trips. The non judgmental and healing mood of the trip was most definitely due to the fact that the Breath in Life staff made everyone feel safe and free to be themselves. I would highly recommend Breath in Life to anyone that is looking to gain some worldly perspectives and hoping to leave the tedious tasks of planning to someone else. We loved our trip to North India. Thank you Breathe in Life for a life changing experience!"
Mike & Lisa Keith - Edmonton
20 Day North India Adventure
"I was lucky enough to travel for 20 days to Indonesia with Breath in Life. I signed up as a solo traveler so I was definitely nervous going alone but I ended up having the most amazing adventure. Melissa was at the airport when I arrived after my long flight with a big smile and a huge hug. I felt right at home and knew I made the right decision.

The trip was marvelous! There was the right balance of adventure, down time as well as plenty for opportunities to hang out with fellow group members.

BIL does such a good job at organizing things like accommodations and transportation that there really isn't much to worry about. The tour guides were always available for questions and were great at recommending fun things to do. They were so knowledgeable! I also really liked that we moved around every few days so you had enough time to settle in but not get bored. I also loved the experiences such as the cooking classes, optional yoga, massages, great meals and the Mt.Rinjani climb.

This trip was an adventure and I am so happy I could do it through Breathe in Life! They were professional, knowledgable and most important made the trip fun! Can't wait to do it again."
Reena Ruparella - Toronto
20 Day Indonesia Adventure
"I have done a lot of traveling but India was one of the places I felt a little nervous about taking on by myself. I was waiting for the right opportunity and that came when a friend of mine told be about Breathe in Life. It felt good arriving in India with nothing to worry about! The moment I met up with Melissa, Chris and Jordan I felt at ease, like I was reconnecting with old friends and not random tour guides. The entire trip ran really smoothly and they were always around to offer up sightseeing suggestions, hang out at the beach or go to grab some food. My favorite part of the trip was the Kerala house boating trip and paddle boarding in the backwaters. I've heard that finding good yoga teachers in India is challenging since there is so much saturation but the yoga course we did in Goa was incredible! I have even been considering going to study with Amit and have a new found love of Iyengar. The drives from place to place were also great to see a variety of what India has to offer. It was nice to have people there who knew the best places to eat and visit, it made everything so easy and stress free! I would definitely recommend Breathe in Life to anyone and will definitely go on another trip at some point in the future. Hopefully sooner rather than later!"
Amy Winters - Edmonton
20 Day South India Adventure
"The Breathe in Life Iceland trip was very well organized and super memorable. I booked this trip not knowing what to expect. I'm happy to say that the trip far exceeded my expectations and that I can't wait to return to Iceland again sometime in the future. We visited so many amazing landscapes within our one week time frame and dined at several delicious, unique restaurants. I highly appreciate the amount of time and effort Melissa and Brea put into organizing such an enjoyable and adventure packed trip that rid us of the many hassles that are usually associated with traveling like arranging transportation/accommodation. Practicing yoga with Brea was a highlight of my day, especially after a full day of hiking. This was a fantastic trip and I definitely recommend it to all those seeking to go on a relaxing and fun trip to this magical country."
Marjon Khakbaz - Chicago
7 Day Iceland Adventure w/ Brea Johnson
My experience on the South India tour with Breathe in Life (BIL) was seriously life-changing. It was so refreshing to be surrounded by people with the same mentality around health and wellness, and I felt like every day I woke up feeling so positive and worry-free. The guides organized everything from flights and all other means of transportation, to comfortable accommodations, to amazing yoga sessions, while making sure to not plan too too much so that each member of the group had quite a bit of control over what activities we wanted to take part in. It was comforting knowing that I didn't have to worry about getting from one place to the next, while having the freedom to choose and create my own experiences.

I was blown away by the places that we visited on the tour, and the amount of time that we stayed in each city/town was perfect. Although we covered a lot of ground, I never felt like we were constantly on the move, which allowed me to fully enjoy what each area had to offer. I was able to get a real taste of India's wonderful culture, enjoy great meals at my leisure, and soak up the sun on the beautiful beaches, among many other things. The guides at BIL were all so great at recommending restaurants to try, sites to see, yoga classes to attend, etc., and I was never disappointed.

I have been back home for over a month now, and I am still constantly raving about this trip to anyone and everyone. There was a perfect balance of group time, free time, yoga/meditation, and culture-seeking adventures, but it really was the people of BIL who made this experience what it was for me. I will most definitely be looking into doing another tour or retreat with Melissa, Chris, and Jordan in the future."
Eden Sallenbach - Vancouver
20 Day South India Adventure
"The yoga and hiking adventure to Iceland was fantastic! I had a big smile on my face the whole time. Iceland is truly a beautiful and magical place not to be missed. Melissa and Brea are beautiful inside and out, both so fun and easy going. I am so grateful to them and to the great group of people I got to meet and travel with on this adventure. It was so much fun! Melissa is always so cheerful and helpful, and so very well organized. Brea is a gifted, intuitive teacher; we even had an impromptu yoga session in a moss covered lava field with an incredible sunset as our backdrop. This was my first trip with Breathe in Life and definitely not my last. I would travel with them again in a heartbeat!"
Keltie Barbutza - Edmonton
7 Day Iceland Adventure w/ Brea Johnson
"Making the decision to embark on another adventure with Breathe In Life was an easy one, and this one in particular has a special place in my heart. The whole experience felt like a dream. Our teachers were incredible and complimented each other beautifully. Their teachings were profound and gave us students insight and tools to create a better lifestyle moving forward. The mental changes from the yogic teachings are subtle but impact you larger than you thought imagined. Now being home, I can't get over the information I learned and how much of a better person I am to myself since the training, and to others as well.

Samata Holistic Retreat Center could not have been a more ideal and perfect setting for this training. It felt like we were in an oasis and our own secluded jungle/garden. Well in fact, we did! From the bungalows, the yoga shala, the landscaping, the FOOD, the people and the energy, it was our own little slice of heaven.

Breathe In Life has done it again. Blown away my mind, taken adventure to the next level and impacted my heart and soul for eternity. I cannot recommend this company and especially this training enough. If you are looking for the missing piece to your puzzle we call life, take this training with these people and you will forever be grateful, I promise.

Much love"
Meghan Trompetter - Vancouver
200hr India YTT w/ Sarah + Julia
"Where to even begin!?

There are certain turning points in life as you look back. Certain decisions you chose to make that set you decidedly on a path you are so very happy to have adventured down. Going to Samata with Julia, Sarah, Melissa and all the beautiful human beings that joined us was one of those big crossroads on my life map as I am sure they were on everyone else's.

I feel lighter. You don't quite realize how much unnecessary 'stuff' you have been accumulating and carrying around with you until you start to rummage in all of those forgotten cupboards, attics and basements of your mind and body and assess what do I really need? Which of these memories, habits, thought patterns and emotions truly serve the very purest and best part of myself?"
Katie Austin - Driffeld East Yorkshire, England
200hr India YTT w/ Sarah + Julia
"This trip to Iceland was absolutely AMAZING. Even when I think about it today, the whole experience just speaks to my heart. Melissa did a really awesome job of organizing the tour so we saw as much of Iceland as possible in seven days. Each guesthouse we stayed at was very clean and neat, complete with lovely hosts. And the yoga with Brie was wonderful. It was a diverse group of women who were all truly wonderful people. Iceland is an absolutely beautiful island of sea, waterfalls, icebergs, black sand beaches and lava rock covered in lush green moss. And the geothermal pools we visited (the hot river, The Secret Lagoon and The Blue Lagoon) were such a relaxing and peaceful way to spend time after our hikes. If Breathe In Life does this trip again, I would highly recommend it to anyone who is looking for adventure and yoga in a beautiful land."
Valerie Lamarre - Edmonton, AB
Iceland - Yoga + Hiking w/ Brea Johnson 2017
"The trip itself was fabulous. But what made it even more memorable was having Melissa with us. She was motivating, encouraging, fun to be around, and loving. She is an exceptional individual and I would highly recommend to anyone to take a trip with Melissa."
Valerie Golka - Edmonton
7 Day Iceland Adventure w/ Brea Johnson
"If you want to do some traveling geared to your sense of adventure, enjoyment and, above all, well-being, Breathe in Life is the way to go. Chris and Melissa are everything you want as tour leaders and traveling companions -- organized, competent, knowledgeable, warm, personable, accommodating, thoughtful, considerate, open, interesting/interested, fun. On our trip to Indonesia, they took care of details large and small so we could fully enjoy the richness of the people, places and experiences they offered us. And what experiences they were! Great yoga and pranayam, great food and accommodation, great adventures and activities, and a great group to just hang out with -- with no age limit! I would do this again in a heart beat -- and plan to!"
Nancy Kardash - Winnipeg
20 Day Indonesia Adventure
"What a completely life changing or even life starting experience! Sarah and Jana are amazing teachers but better yet amazing human beings! So happy to have went on this trip with Breathe in Life! If it wasn't for Mel and Chris' guidence the trip would not have been possible for me. What an amazing trip with amazing people and crew. Thank you thank you thank you!"
Katie Volk - Cold Lake
Thailand Yoga Teacher Training
"My trip with breathe in life in Southern India was unforgettable! The leaders were all super knowledgable and went out of their way to make us feel comfortable in our new surroundings. I truly loved each and every day of this trip and will definitely do another tour with them in the future:)"
Megan Rivard - Tofino
20 Day South India Adventure
"The Breathe in Life Nicaragua Manifestation and Creation retreat exceeded all my expectations. The depth to which we explored the theme of the retreat was life-changing and the degree to which we enjoyed each day was immense. We soaked in so many moments of joy and created such beautiful memories. Chris and Melissa are such caring and competent guides- they set the perfect tone for the retreat and I felt in such good hands from the moment I signed up. Jana is an amazing teacher- so full of wisdom, intuition, and joy- such a deep and loving soul. The group was wonderful- incredibly strong friendships were made. Costa Dulce and Nicaragua healed our spirits. Going on this Breathe in Life retreat was an amazing choice."
Nora Fradin - Louisiana
Nicaragua 'Manifestation + Creation' Retreat
"I have been back from the India TT at Samata Resort for over a month now and I have been noticing how excellent my health has become aside from the ongoing problems with my back and leg. My appetite is excellent, my digestion has never been better, I'm eating better; my friends tell me my skin looks great and so on. Doing the TT with all the practice and focus and meditation, pranayama and good talk coupled with the superb food and magical ministrations of Tess has worked wonders with my health. Spa indeed, although that hadn't been my goal in signing up. It is a huge collateral benefit! Thank you so much, all of you wonderful, gifted people! (Tess, Jessica, Samata staff, Melissa, Chris, Sarah, Julia, my classmates)."
Lynn Weinlos (this was her 2nd BIL trip) - Edmonton
200hr India YTT w/ Sarah + Julia
"Our remarkable time has come to an end. I have enjoyed it immensely. The feel was light and loving. Instantly I knew my vegetarian food needs would work out easily, and that is not always the case on other trips. Excellent accommodations that fit the needs. Being able to walk to dinner or to see a new view was easily accessible, you picked each spot just right.

The attention to detail was indeed a theme. Transport, the right accommodation, the movements – all intricate, detailed yet united. Evening yoga brought us together which I valued.

Islands, small quaint towns, and cities with loads of history---richness and diversity all in 10 days! Each of you said something to me personally that acknowledged that I was 'seen'. I truly enjoyed this trip and would recommend it to anyone and would do another trip with Brea/ Breathe in Life again!

What stands out in a 'standout' adventure?
- Yoga – to yoke – to unify: this was amplified with hands on our hearts as we acknowledged each other regularly at the end of each beautifully pieced together sequence.
- 3 full evenings of games and personal chats on Hvar island
- Evening yoga to bring everyone together
- Special dinner by the ocean in Dubrovnik
- Having an escort for hikes or getting back from places is very important to me

THANK YOU ~ It was fabulous!

From my heart to yours,
Kelly"
Kelly Kaye - Edmonton
10 Days in Croatia w/ Brea Johnson
"Wow, is there any positive experiences about the trip I would wish to share?? The whole trip in a whole was a very positive experience for me. Brea, Melissa and Matt all made the experience amazing and did all that they could do to make it a trip of a lifetime. I am not well travelled and was pretty nervous about the whole thing but very quickly was made to feel included and valued! I am a very self conscious person but the 3 of them went out of their way to make everyone feel comfortable! Every day was very well planned and executed. We had a nice balance of activities, sightseeing, visiting and down time. I really loved how they got the group together at night for games to help us to get to know everyone better, we quickly became good friends even though the group was diverse in age and gender. Nobody was ever left behind, we all took care of each other and made sure everyone was included. These people have become very dear to me and that is part in parcel in thanks to the group leadership.

I am very very thankful to Breathe in Life for the Croatia experience and giving me the chance to meet Brea, Melissa and Matt. I really needed to slow things down and take care of myself for once and Brea with her yoga has taught me to realize I am enough. "Here I am" hands over the heart and be thankful, love yourself and others. Give and you will get back, everyone is fighting a battle we do not know about. I will definitely be going on more trips with Breathe in Life and learning more and more about self love and loving others!!"
Lorelei Nelson - Calgary
10 days in Croatia with Brea Johnson
"Dear. Melissa

Thanks again for another memorable trip with Breathe in Life. My expectations were totally satisfied. It was well organized, clean accommodations, lots to do, hiking, rejuvenating yoga, and site seeing that included the customs and history of the country....with time to relax and enjoy new adventures.

The following quote epitomizes what Melissa accomplishes with her trips with Breathe in Life
What we do for ourselves dies with us. What we do for others and the world remains and is immortal - Albert Pines

I also want to include how much I enjoyed Brea's (Heart & Bones Yoga) easy way with yoga. She can read her clients and push in an enjoyable way. She is a master of her art. You two make an incredible team, that we were able to benefit from your combined expertise. Thanks to you both.

Love all you do"
Martha 'Bink' Laresen - Port Perry, Ontario
9 days in Iceland w/ Brea Johnson