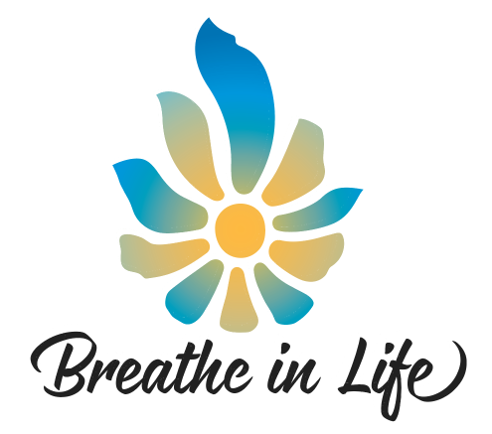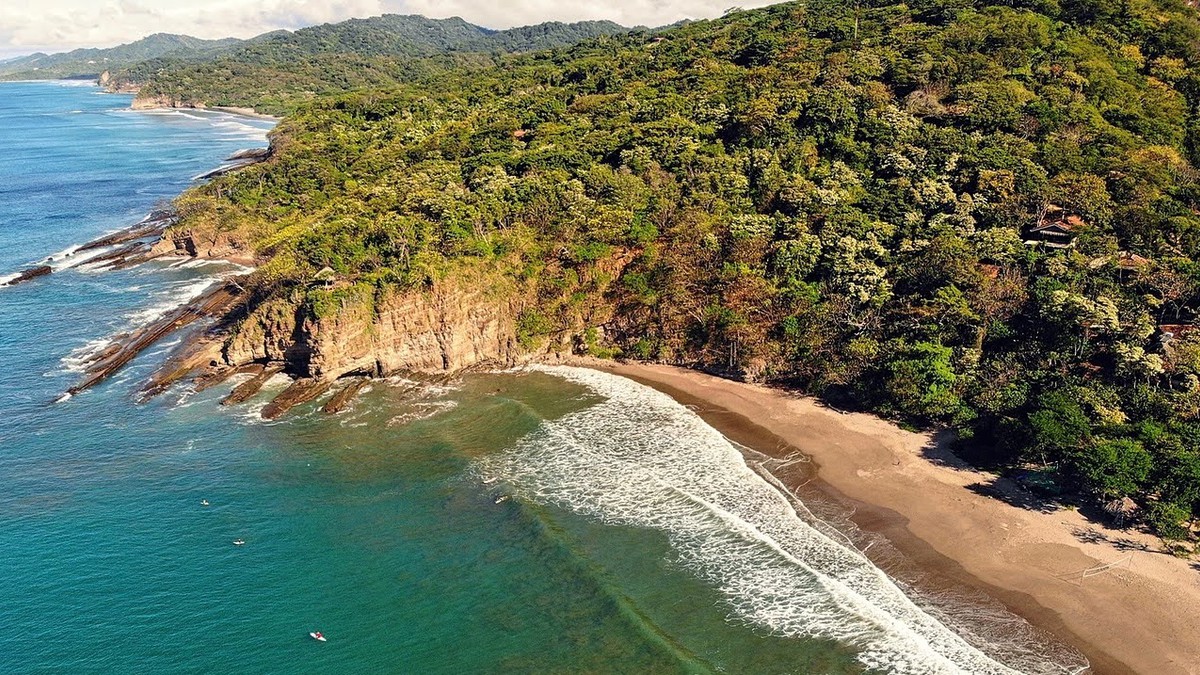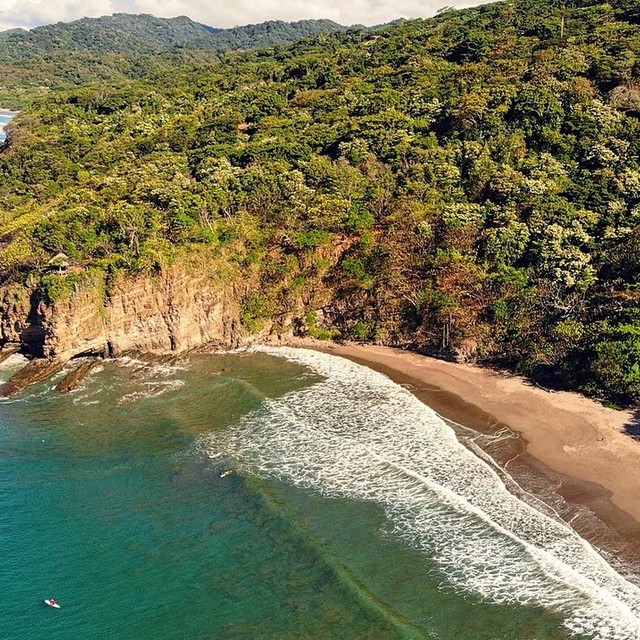 FFS Alumni Meetup
FFS Alumni Meetup Nicaragua
FFS Alumni Meetup Nicaragua
March 20 - 27, 2023
Casa Horizon & Costa Dulce Surf & Yoga Resorts on Playa Escameca.
Playa Escameca is a magnificent beach in Southern Nicaragua, only 10 miles north of the Costa Rican border. The only development along this 1/2 mile stretch of sand and surf is the resort we'll be staying at - a true nature reserve and unspoiled paradise.
Casa Horizon is owned by an FFS Alumni and so this gorgeous location can be our peaceful freedom getaway to gather and commune (Casa Horizon is roughly 1/2 of the resort). Casa Horizon was designed to host groups and is essentially a private villa within Costa Dulce Hotel, that has its own infinity pool, yoga studio, large living room, kitchen, and multiple outdoor patios. It's only about 80 steps down to our magical beach!
Click here for more photos of our villa and glorious location! Click here to visit the Costa Dulce website! (Click here to see the room/cabin options at Casa Horizon and Costa Dulce.)

We have the flexibility to rent additional rooms beyond Casa Horizon so that the group size can be from 12 - 25 people. We will be catering all meals with our own cooking staff, and using heaps of fresh and local ingredients to eat incredible healthy and delicious meals, with fresh fruit juices.
Over the week, the schedule is open for us to co-create the experience we choose to by those that attend. Here are some of the experiences already planned!:
Ecstatic dance -- offered by Annica, renowned Nicaragua DJ
Peyote ceremony -- we are incredibly blessed to have a dear friend and Medicine Man Luisma from Mexico available to offer a Peyote ceremony for those who wish to experience this medicine. Luisma is truly walking the path with integrity and is a light in this world. Read the 'More Info' tab for further details on this ceremony.
Psilocybin ceremony -- ** details to come
Breathwork -- ** more details to come
Surfing -- we have a long sandy bottom beach with numerous surf breaks directly out front of our hotel. Uncrowded and gorgeous surf.
Yoga -- there are twice-daily yoga classes offered for $10/class, and we also have private studios for other yoga/meditation offerings.
Hammocks -- this location is so peaceful and relaxing and is so therapeutic to simply slow down, breathe, read a book and listen to the sound of birds and waves crashing.
Turtles -- there is an organization called Vital Actions that has set up a turtle nursery on our beach to protect turtle eggs, so that often we see baby turtles released at the beach!
Massage -- 1-hour massages are $35 - $45/hour
Acupuncture -- 1-hour sessions are $35
...and whatever else we wish to co-create for the week!
**All of these additional experiences can be put on a tab and paid for separately. The price listed here is the base price simply for food and accommodations.
We are professionals at organizing transport and logistical details, and we'll be happy to assist with planning and any questions any of you have!
Message curt@breatheinlife.com for any questions or ideas that come up!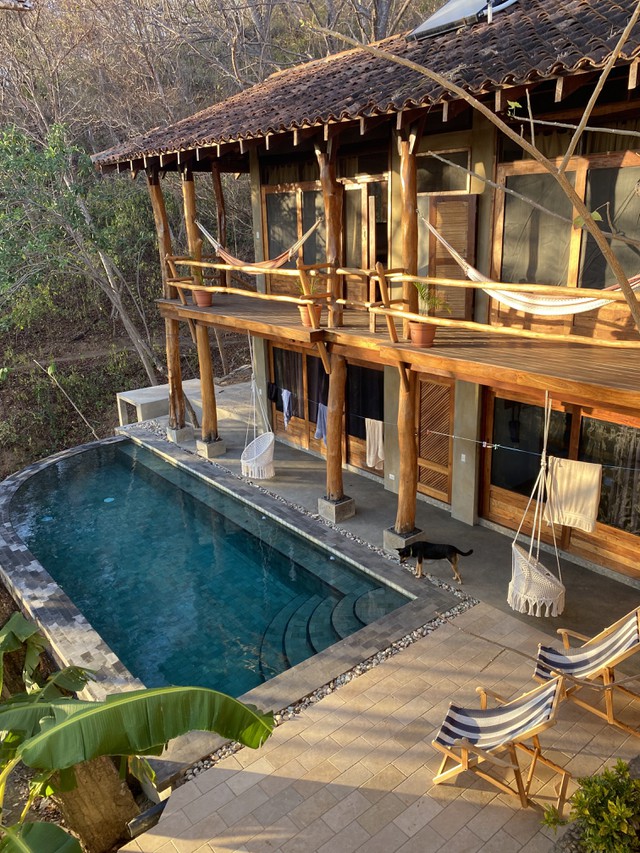 Itinerary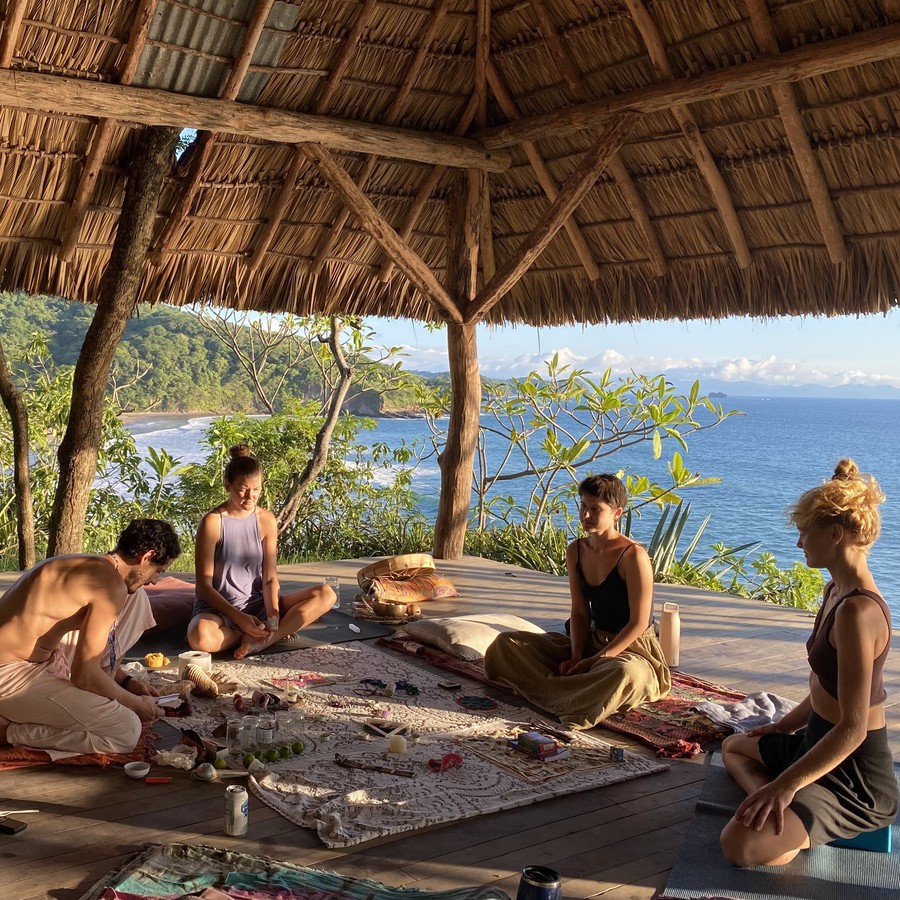 Day - March 13 to 20 (Playa Escameca)

Surf breaks a 3 minute walk to the beach!
Twice daily yoga classes offered ($10/class)
2 Private yoga stuidos for our own events
Private villa with pool for our group to hang out
Flights into Managua or Liberia, Costa Rica (each 3 hours from our resort. $100-140/taxi)
More Information
Pricing

Package price USD PER PERSON w/room & 3 meals/day:

Shared room for 2 or 3 pax: $770/week
Superior room for 2 pax: $970/week
Private cabin for 2 pax: $1090/week
Private superior for 1 pax $1230/week
Private cabin for 1 pax: $1470/week

(10% discount for cash $$ payments. Options to reduce costs further by sharing queen beds)

View room options on https://www.costadulcebeach.com/accommodations/

$200 deposit to reserve your spot and room choice.

email: curt@breatheinlife.com whatsapp: +1(403)714-3279

Peyote Ceremony with Luis Ma

Luis-Ma's personal healing practices have positioned him in service of those seeking deep inner-work at the hands of ancient cultural systems. His tools of transformation have today become a multi-disciplinary offering that involves yoga, plant medicine, sound healing & food consultation.

The offering consists of a prayer meeting in which "Hikuri" is ingested under the guidance of man or a woman that connects the medicine with the spirits of 'Tatewari" (the sun) while utilizing singing, drumming, and prayers. The Participant's prayers are focused upon an alter on which rests the "Kauyumari" (the blue dear) the spirit of Hikuri, who enters trought the sacred fire (Tatewari), the concentration on this is used to promote dialogue with nature.
The guide uses this dialogue to connect with the spirits around and to carry healing sessions trough out the ceremony using copal resin, tobacco, prayers, feathers and chants.