Our Retreats
Breathe in Life Retreats are created with the intention of nourishing mind, body and soul. We want people to come home feeling rejuvenated, inspired and alive! The aim is to keep the atmosphere light and joyful, offering well placed teachings and experiences along the way. Below you will find links offering more information on our upcoming retreats. Our schedule is always evolving and we will keep you up to date as new retreats are announced!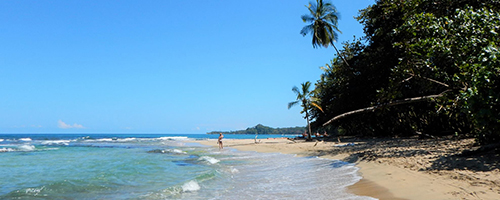 Warm sun, sparkling crystal clear waters and nourishing yoga in Costa Rica. Spend a week taking care of your body and mind. You'll get to enjoy yoga that feels delightful, relaxing in hammocks, playing on the beach, eating delicious food and so much more. Costa Rica is one of the most bio diverse places on earth making it the perfect place for your winter get-away.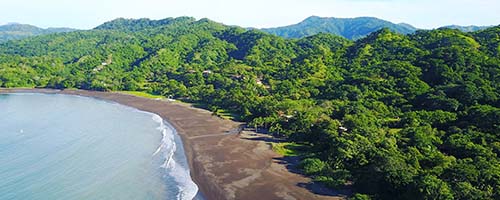 Are you ready for transformational travel? Welcome to The Forever Journey (TFJ) Retreats, our mission is to provide a holistic travel experience that inspires, educates and stimulates growth. All we ask from you is that you arrive. Step into the luxurious five-star Sansara Surf and Yoga Resort and we will provide the rest: mouth watering meals, a surf lesson, stand up paddle boards, bikes, snorkel gear and more… Everything is included. From yoga to boot camps, individual growth, wellness, confidence and sexual empowerment workshops, we will be inspiring you with nonstop opportunity for growth; physically, mentally and spiritually. Sansara in Cambutal, Panama is located where the jungle meets the ocean; an intimate beachfront resort that specializes in world class yoga, salty surf sessions and experiential adventures. Our remedy at TFJ is the perfect blend of rest, recovery, igniting your passions and connecting you with mutually inspired and conscientious travelers. In saying all this, you get complete control of your retreat, we are simply here to provide tantalizing options to benefit your balance. Michelle and Sara are your complete travel concierge. They are the perfect balance, the Yin to each others Yang and mutual growth seekers that want to guide you to bliss. They recognize that everyone is on their own Forever Journey and they would love the privilege to be a part of yours.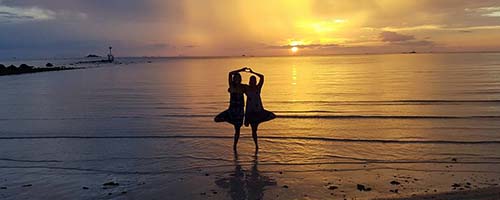 This retreat is designed for women to honour and reconnect with themselves, relax, strengthen and recharge. Healing comes when women are able to simply be together, share space + enjoy each others company. Set in the idillic island paradise of Koh Phangan Thailand, we will journey through the potent women's practices of Kundalini Yoga as taught by Yogi Bhajan. Kundalini Yoga is a powerful tool to sooth our nervous systems and harness our creative energy. Tea Meditation, daily journaling prompts, movement medicine + peaceful time relaxing will fortify the practices + allow space for deep personal work, reflection + integration. We will share beautiful organic meals together, live + breathe in harmony with nature and her elements, and enjoy the flow + grace of our Womanhood. Kundalini Yoga, Tea Meditation, Hatha Yoga, sacred dance, tarot, optional healing therapies + excursions will all accompany this incredible retreat.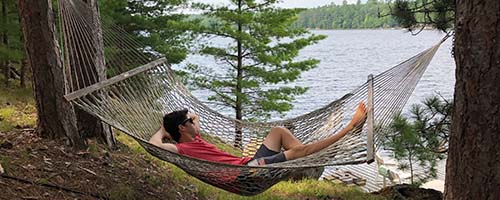 Take a break from everyday life and immerse yourself in the laid back world of Ontario's cottage country. Sugar Island on Gull Lake is the most ideal place to unplug and reconnect with nature, while nurturing your mind, body and soul with healthy meals, daily yoga, relaxation, and great company! This weekend getaway in Canadian paradise will leave you feeling balanced and ready to step back into daily life with more enthusiasm and passion.