Our Adventures
Breathe in Life Adventure's are designed to provide our traveler's with an amazing and safe group travel experience while still providing a laid back style of travel. We are passionate about learning, exploring and elevating our life experience, and we want to share this passion with our guests. The daily schedule is often wide open and we encourage people to dig into whatever calls to them; from yoga, meditation and massage courses to more adventurous activities like paragliding, white water rafting and surfing. Our guides are always there to bring the group together, point out our favorite spots and answer any questions that come up. Our Adventure schedule is always evolving and we will keep you up to date as new trips are announced!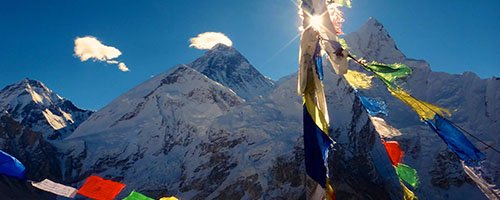 Experience the beauty of untamed nature, the awe of ancient history, and the powerful presence of a holy culture. Experience Nepal. This 20-day trip will take you on a journey through the heart of the Himalayas and deep into the place where so many spiritual practices were born. Paddle across freshwater lakes surrounded by towering white-capped mountains, hike to remote teahouses and monasteries, wake up at dawn and sit in temples listening to the calm chant of the morning pujas, and practice yoga in the most breathtaking settings imaginable. Let your soul soar as you experience life on the roof of the world!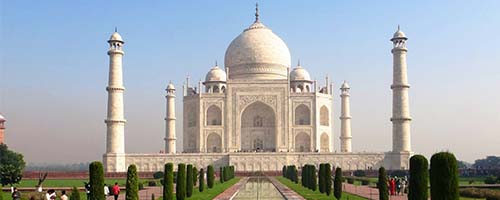 Journey into India, where every blink of the eye brings something new! With well over a billion people, over 100 native languages and some of the most dynamic landscapes on the planet, there is truly no place like it.

Visiting India can be overwhelming - it's hard to decide where to even begin! To help ensure your trip hits all the right marks, we've taken the time to get to know mother India so we can offer unique access to hidden gems and the most incredible experiences with a renowned teacher and knowledgeable guides.

For those interested in exploring the roots of yoga as a way of life, there is truly no alternative to exploring this sacred practice than in India. The practice has been a part of the very fabric of Indian society for as many as 10,000 years, though some practitioners will tell you it's actually been since the very beginning of time.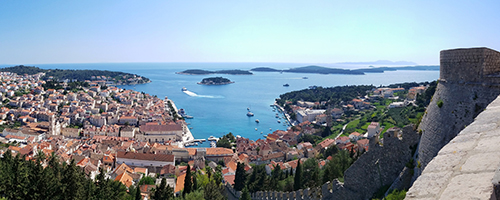 If your Mediterranean fantasies feature sunny days by sapphire waters in the shade of ancient walled towns, Croatia is the place to turn them into reality. Join Brea Johnson and Breathe in Life on an epic adventure that offers a unique combination of all the things we love: breathtaking natural beauty, water that sparkles with a jewel-like intensity in shades of emerald and sapphire, loads of sun, oodles of history, interesting architecture, incredible wine, delicious seafood, good bang for your buck… the list goes on.

On this journey we will experience island life like a local and practice yoga outside with sea views on Hvar Island. We will indulge in the famous local wines, olive oils, and other Mediterranean delicacies. We will walk along the mighty fort walls of Dubrovnik (where King's Landing from the popular show, Game of Thrones was filmed), see beautiful old castles, and still have plenty of time to relax, get in tune with nature, and rejuvenate from the inside out.