Our Travel Concept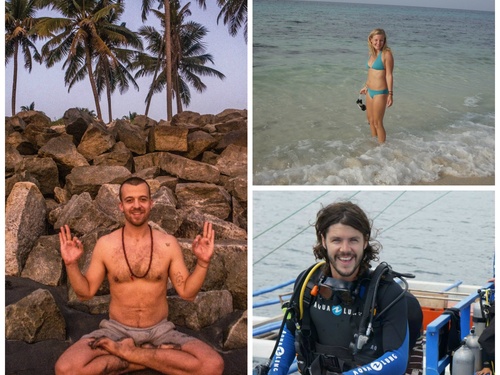 Breathe in Life is an evolution in travel. We bring people together with the common goal of improving their lives through health education, adventure and yoga practices.
Above all else we are students of this world and we work hard to connect people with its best teachers in some of its most amazing locations. After spending so many years traveling we have developed a passion for studying yoga and the many other cultural approaches to holistic health and wellness all over the world. We want to spread this form of health conscious, culturally focused travel to others. We are about enriching your life through exploration, education, nutrition and fun.
You will find that group travel with Breathe in Life is a truly unique experience. The opportunity to share your journey in a new land with like-minded people is amazing, and the friendships we have built over the years will last a lifetime.
We travel in a casual, laid back style that offers maximum freedom for our travelers to do exactly what they feel like. Though we offer a wide variety of adventure activities, private classes and workshops none of these are mandatory (except during our Yoga Teacher Trainings). It is our philosophy to provide the framework for you to discover the perfect journey for yourself.
If you want to spend your days on the yoga mat, working hard and deepening your practice, we have some amazing teachers who are on the trip with you every day to help you do just that. Taking a class with a teacher and going on an adventure with them are two totally different things. Our teachers are here to get to know you, to understand what you need in your practice and in your life. We select enthusiastic and highly qualified teachers for their open hearts and devotion to their students and practice.
On the other hand, if you want to spend your days in the hammock getting into a great book, taking the occasional yin class when you want to wind down that is cool too! We are not here to tell you what to do. We totally understand that everyone has a different idea of the perfect journey. We are only here to help if you need us!