Meet Your Teachers

Michelle Bagnell
Hi, my name is Michelle Bagnell and I am one of the co-founders of The Forever Journey Retreats. I'm a Registered Nurse who fell in love with specializing in mamas and their beautiful babies and Owner of Mindfulness Michelle Online Coaching. I am always striving to share my passion for wellness and bridge the gap between Eastern and Western medicine and lifestyles. This passion started with nursing and the sciences and evolved when I started diving into fitness, yoga, mediation, travelling and learning from other cultures. Slowly but surely I have been able to expand and combine everything that ignites my spirit and utilize those skills to serve others and ensure lifelong learning and adventure on my forever journey.
Throughout my journey I have looked adversity in the eyes once or twice. Two years ago, I lost my dad to suicide. Since then my life has never been the same; it led me into a transformational tornado of pain, growth, new found appreciation, increased awareness, and reassessing my life path.

Shortly after this, I started my own businesses, ran marathons, travelled to 40+ countries, moved to Beijing to teach English, went to India to become a yoga instructor, became a professional world fitness competitor, left cushy jobs to explore passions and naturally heal from Post-traumatic Stress Disorder (PTSD).
These are all things I never imagined I was capable of. I am now on a mission to show others what they are capable of through movement: physical, mental and spiritual movement.
Accomplishments:
BScN: Registered Nurse
CPT (Canfit Certified Personal Trainer)
CYT (Certified Yoga Teacher) 200 hr
TESOL 250 hr English Teacher
WBFF Professional World Bikini Competitor
Marathon and OCR (Obstacle course racer)
Level 1 & 2 Reiki Healer
Certified Life Coach
Meditation Instructor
Mental Health Advocate and Public Speaker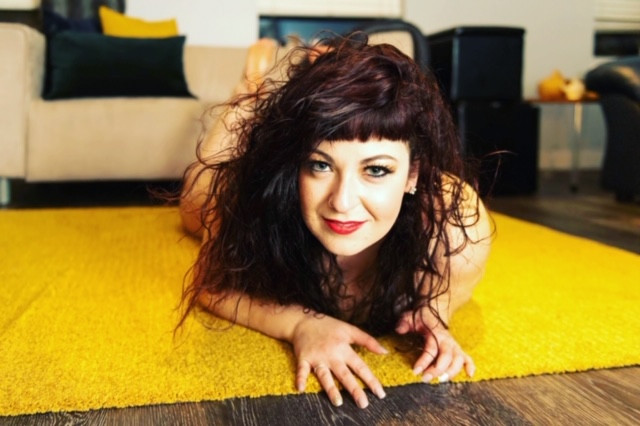 Sara Bruno
Hello I'm Sara Bruno one of your trusted guides and a Co-Founder of The Forever Journey Retreats. Welcome to my world. It is my ambition to cultivate an environment in which all people can operate as their ideal self, whomever that may be. Keeping in mind that the ideal self is a form of growth and acceptance, not perfectionism. It is my mission to hold the space for you to feel alive. My passion is working with women and fostering safe environments for expansion, expression and liberation.

I am all about transformation and truly believe that the power to change your life is within each of our abilities; you just need to take the first step. My story prior to my journey with health and empowerment is disheartening. I had a severe eating disorder. I was angry, controlling and did not understand or see my value as a person. I was a consumption queen, soothing myself into submission from my inability to take action. I felt inadequate, insecure and clung to thoughts and people that never truly served my happiness or health.

After seven years of transformative work I am now on the other side of the mountain that is an eating disorder. Over my transformation I have become a sexuality and wellness coach, yoga instructor, professional dancer, model and am pursuing my passion in psychology. Most importantly though, I am happy and healthy. I believe in each and every one of our potential. I am a woman who is inspiring change in the definition of confidence and I ALWAYS encourage people to bring their own flavor to the table. We are generating a community that I am proud to be apart of. Join us in a wellness revolution.

The main teachings I will be providing for you on your Forever Journey will be focused around confidence and sexuality. I want to help you shed the consumerist attitude that is promoted in mainstream media and help you step into the powerful being you already are. Be ready to embrace yourself.

The opposite of fear is empowerment, remember to practice courage. I am capable, I always was. And guess what, so are you.

Step outside of the box and into The Forever Journey where it all begins.

Accomplishments:
*Professional Burlesque Dancer
*Sexuality Coach
*Makeup Artist
*Arts and Cultural Management Diploma
*Personal Financial Planner Certification
*Investment Funds in Canada Certification
*Co- Founder of Vagabond Theatre Co. & Black Label Burlesque
*Pin-up, Boudoir and Old-style Hollywood Model
*200 Hour Yoga Instructor Certification
*Meditation Instructor
*Workshop Leader
*Charitable fundraising and event planner
*Love giver
-> Visit www.theforeverjourneyretreats.com to learn more
Register Now
$
2570.00
includes all travel within the adventure, all taxes and all this stuff »