Meet Your Guides

Melissa Jol - Owner of Breathe in Life/ Yoga Teacher/ Health Coach
After first discovering my love for travel when visiting Thailand 12 years ago, I set out on a life path of exploration to further my development as an individual, while incorporating a passion for yoga and a fire for improving myself and the world I live in. This love for travel organically turned into a job opportunity as an international tour guide/ manager, which was well suited after completing school for tourism and business management. Getting to spend so much time overseas and being able to live and breathe in all the culture and experience has given me a deep appreciation for the beauty of life and love which I strive to share with as many people as I can. I feel truly blessed to have crossed paths with so many phenomenal teachers and friends and for my continuous travel adventures all over the world.

I wear many hats within the company and pour my heart and soul into everything and everyone that Breathe in Life comes into contact with. I am super excited to share my passion and knowledge around detoxing and the benefits and clarity it will bring. I, myself have struggled with health issues and I can honestly say the best thing I have done for it was cleaning up my diet, starting to detox my body with different cleanses, and bringing a real awareness to what I put into my body. You are what you eat!

Callie Westlake - Co-Owner of Tierra De Suenos Resort / Yoga Teacher/ Health Coach
Callie always knew she was going to run her own business, but she just didn't know what. She completed her bachelor's in business, owned various homes and a commercial property and has a keen business mind. She also has her yoga teacher certification and loved making a difference for people through yoga. She now owns a successful studio in Chilliwack, BC and made the leap and bought the resort in Costa Rica where this retreat will be happening. She is extremely knowledgeable on all things health related and an incredibly wise and inspiring woman!
"Owning land where people can come to has been a dream of mine since I was young. Living in the tropics on the beach with my family has just been the extra cherry on top. In addition, I've spent a lot of time studying yoga and nutrition. Now I get to offer everything I want all in one: a yoga retreat with nutritious organic food that really nourishes people. My husband and I just moved to Costa Rica and we have 2 small children under the age of 3. When I'm not doing yoga or helping at the center, I am out at the beach with my kids." -Callie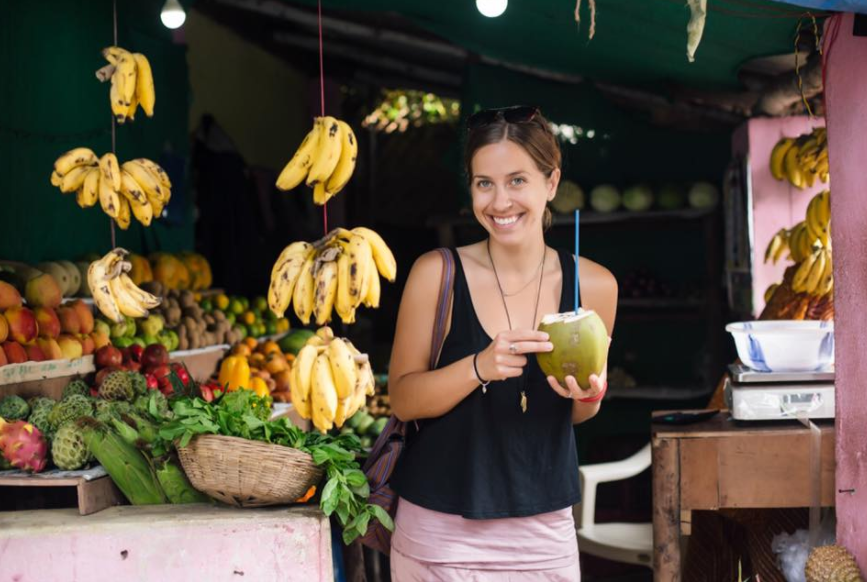 Meghan Trompetter - Registered Holistic Nutritionist/ Currently in school studying Traditional Chinese Medicine/ Yoga Teacher
My story starts with a sweet moment, alone on an old bus through the jungle of Cambodia. I was 19, nearing the 11-month mark of my first backpacking trip abroad and I was in love. I was in love with the open road, the cultures, the people and my home for the next 4 years, Thailand. 10 years ago I started guiding tours throughout Thailand, showing others the magic of the country, and igniting the fire within others that was radiating through myself. This was the beginning of my journey in attuning to nature and my temple.

My love of travelling and nourishing others led me to pursue my curiosity about the Body~Mind~Spirit connection. Receiving a diploma in Holistic Nutrition, a 200-hour yoga teacher training in India and currently studying Traditional Chinese Medicine in Victoria B.C. leaves me humble and curiousl. I am the kind of person that gets excited talking to you about food, farmers markets, recipes, Kombucha making, the wild world of Acupuncture and all corners of the Earth.

I live to inspire, and ignite the fire within to listen to the body, treat it as the temple that it is and indulge when necessary. What better way to do so than through this platform of Breathe In Life. Let's meet on the mat, on the beach, over coffee or a super-green smoothie topped with tropical fruit.